HealthInfoNet recently went live with its new Health Analytics Reporting Platform (HARP). The service represents a critical redesign of the HIE's analytic and reporting system by modernizing and expanding the underlying infrastructure, technologies, methodologies, and use cases offered to participants in alignment with current healthcare priorities in Maine and nationally.
HARP contains a suite of reporting dashboards focused on care management and population health use cases that have been developed in collaboration with HIE participants. Information available within the views range from demographic distributions and predictive risk results to utilization patterns and quality performance measurement insights.
"We are grateful to our participants for supporting HealthInfoNet in the advancement of yet another value-add service within the statewide HIE's toolbox," says Shaun Alfreds, HealthInfoNet's Chief Executive Officer. "This platform will allow us to bring forward new ways to leverage the HIE's data set to support our provider community, MaineCare, and Maine CDC in ensuring that Maine's healthcare is the safest, highest quality, and most effective in the nation."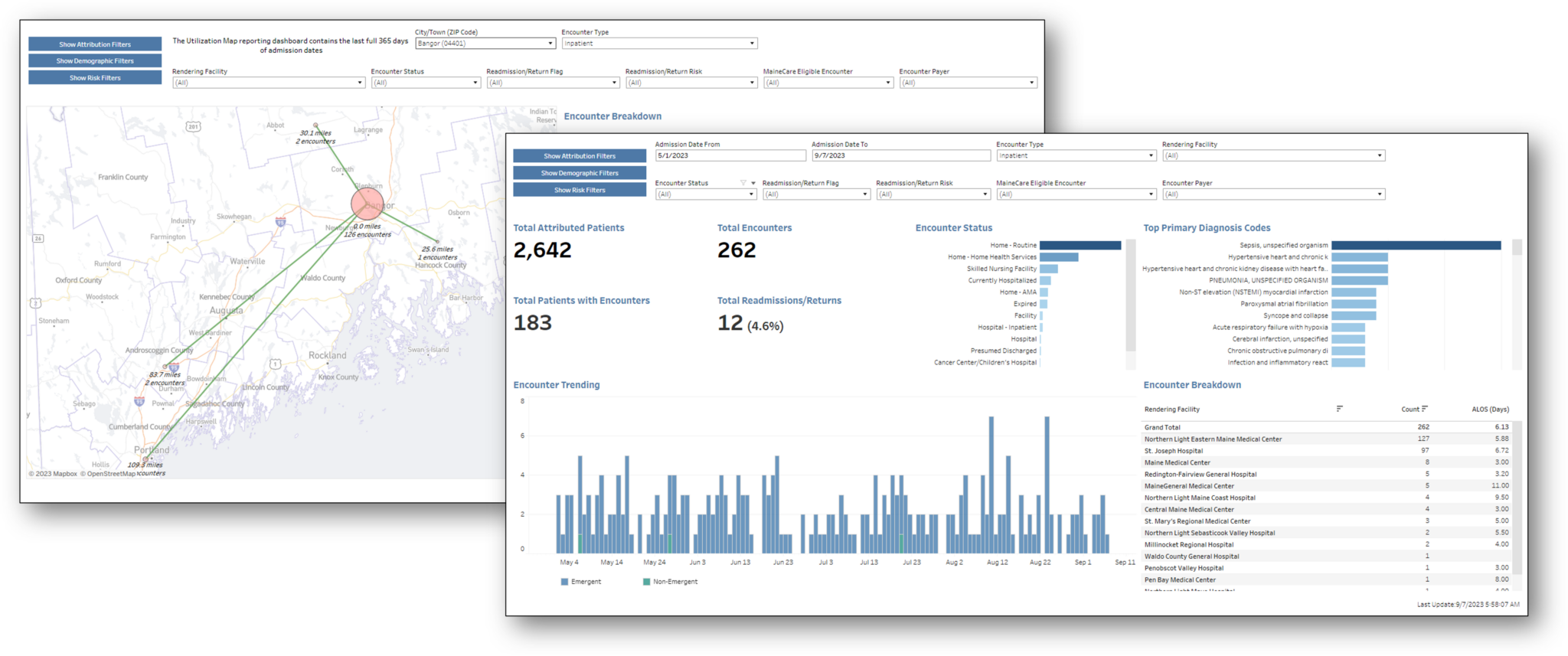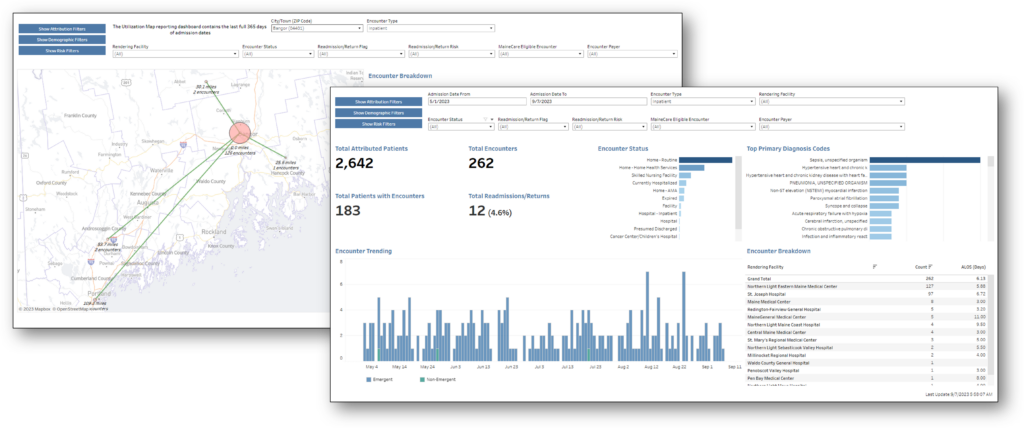 Common ways in which the service is leveraged includes to:

Monitor patients with frequent readmissions or at greater risk of readmission to Inpatient and Emergency Department settings to inform proactive care management
Better target care for patients with chronic conditions to help prevent medical complications and increased hospitalizations
Identify patients most at risk for future medical conditions, events, and utilization to help avoid unnecessary encounters, tests, and procedures
Identify gaps in quality measurement to help put performance improvement plans in place quicker
Onboarding to HARP is currently underway among participants that have previously leveraged HealthInfoNet's legacy analytic and reporting system to ensure service continuity. Though participants interested in newly accessing HARP may contact our Client Engagement team at clientengagement@hinfonet.org for more information.
"We are excited to operationalize HealthInfoNet's new Health Analytics Reporting Platform to support downstream processes that drive our ACO-wide care management and population health initiatives," says Erin Leighton, Data Analytics & Information Systems Manager with Community Care Partnership of Maine (CCPM). "Now that the solution has been brought in-house, we've been able to inform product development and recommend enhancements that augment our use cases. The expanded suite of KPIs is visually stunning and substantially improved from what was available in the former solution."
For more information about HARP, visit our online materials:
For all other inquiries, please contact Chad MacLeod, Director of Product and Communication, at cmacleod@hinfonet.org.