HealthInfoNet is dedicated to helping our communities create lasting system wide improvements in the value of patient care.
Explore our HIE services, including how they are being used across the care continuum and how to get trained on their use and function.
The benefits to patients seeking treatment at walk-in clinics are well known: convenience, affordability, and comprehensive treatment. Which means attending urgent care providers are faced with pressure to treat those patients quickly, efficiently, and effectively. And that's a difficult task for providers who have likely never met or treated these patients before. That's where our services can help. HealthInfoNet empowers urgent care providers with the necessary tools and data points to help make informed decisions about their patients' care.
Top Walk-In Care Use Cases & Interventions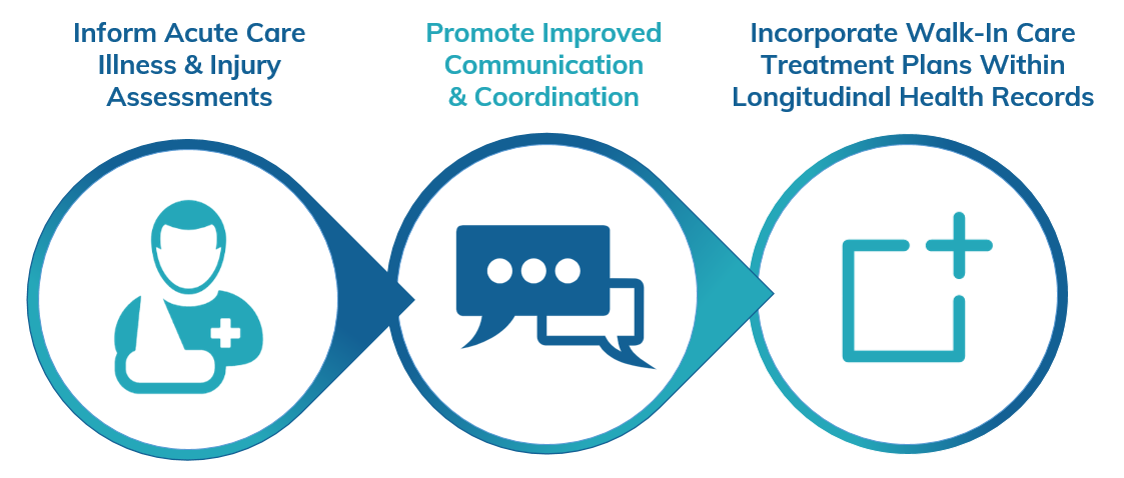 Begin Learning How HealthInfoNet Can Support Walk-In Care Teams
inform acute care illness & injury assessments

promote improved communication & coordination

incorporate walk-in care treatment plans within longitudinal records

Given our location's proximity to Lewiston, Bridgton, and Rumford, we typically use HealthInfoNet as our access point for information through the CMHC system. This can be very helpful given that patients do migrate between hospitals and hospital systems for a variety of reasons.
Jim Gallea, MD, Emergency Services Medical Director, 
Stephens Memorial Hospital
How HealthInfoNet Provides Better, Easier, and Safer Solutions to Walk-In Care Teams
is your organization interested in becoming a participant?
Complete our online participant inquiry form to help us understand a bit more about your organization. We'll get back to you shortly!
is your organization already a participant & wants to learn more?
Contact our Clinical Education team to start using HealthInfoNet's HIE services effectively at your organization. We're here to help!