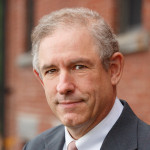 Devore "Dev" S. Culver, Executive Director and Chief Executive Officer
Dev is HealthInfoNet's Chief Executive Officer.  He joined HealthInfoNet in this capacity in June of 2006 and has worked to build the organization from a working concept to an organization that is nationally recognized as operating one of the most successful statewide health information exchanges in the U.S.  Prior to coming to HealthInfoNet, Dev held Health IT leadership positions in both the for profit and not for profit sectors including time with EHR vendors Eclipsys and Cerner as well as sixteen years as the Chief Information Officer for Eastern Maine Healthcare System.  He earned his Master of Management degree from Northwestern University and his Bachelor of Arts degree from Brown University.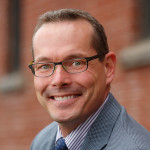 Shaun T. Alfreds, MBA, CCHIT, Chief Operating Officer
Shaun is Chief Operating Officer at HealthInfoNet and oversees all operational and business activities of the organization including implementation and customer services, programs, grants, finance, and human resources. For over 15 years, Shaun has overseen programs that support consulting, research, and policy development in the areas of health information technology and health information exchange. Shaun holds a faculty appointment in the Department of Family Medicine and Community Health at the University of Massachusetts Medical School and is a member of the Board of Strategic Advisors of the Health Delivery Institute at the Worcester Polytechnic Institute. He received a Master's degree in Business Administration from the University of Maine and is a Certified Professional in Health Information Technology.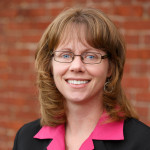 Kim Bustamante, Director of Administration & Finance
Kim is Director of Administration & Finance at HealthInfoNet (HIN) and responsible for all finance and human resource functions for HIN. She has over 14 years of nonprofit accounting and contracts and grants management experience. Prior to joining HIN in 2010, she served as Director of Finance & Administration at Maine Center for Public Health and managed a satellite office for Dakota Systems, Inc. Kim also held an adjunct instructor role at Kaplan University teaching various office administration and computer courses. She currently serves on the Board of Directors of the Institute of Management Accountants (IMA) and is studying for a Certified Management Accountant (CMA) certification. Kim earned Bachelor degrees in Accounting and Business Administration from Husson University.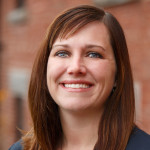 Allison C. Kenty, Director of Marketing and Communications
Allison is Director of Marketing and Communications at HealthInfoNet and is responsible for the development and implementation of HealthInfoNet's (HIN's) marketing, communications and public relations strategies to achieve organizational goals and objectives while maintaining consistency with HIN's brand and driving for ongoing increase in sales of HIN's services in the public and private sector. Allison has over 12 years in healthcare marketing experience. Prior to joining HIN in 2015, she served as the Director for Marketing and Public Relations at Inova Fairfax Hospital in Falls Church VA. Allison holds a Bachelor of Arts in English from Saint Anselm College.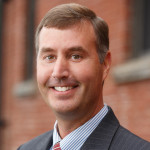 Philip Profenno, PMP, Director of Information Services
Phil is Director of Information Services at HealthInfoNet. He is responsible for maintaining HIE and Analytics core systems, providing application software development and managing interfaces with data partners. He has been an IT professional serving Maine's healthcare organizations for over 25 years with extensive experience implementing practice management and electronic medical records systems.  Phil holds a Bachelor of Arts in Mathematics from Bowdoin College and is certified as a Project Management Professional with the Project Management Institute.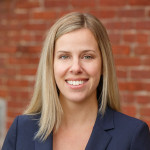 Katie Sendze, MBA, Director of Client Services
Katie is HealthInfoNet's Director of Client Services and is responsible for implementing the clinical services of Maine's Health Information Exchange. Katie also leads and develops HealthInfoNet's grant programs. Prior to HealthInfoNet, Katie served as the Administrative Director of Primary Care for the MaineGeneral Health system. Katie grew her passion for health care reform where she began her career, at Dana-Farber Cancer Institute. Katie is experienced in implementing NCQA, Joint Commission, and other quality accrediting programs. She holds a Master's in Business Administration from Simmons College School of Management.