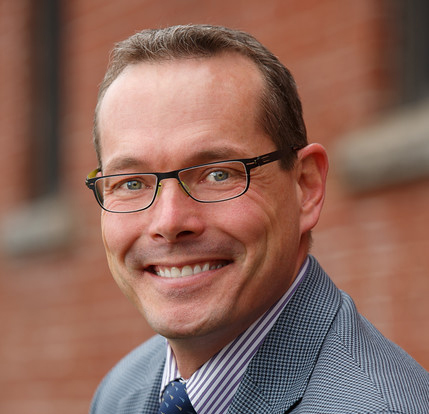 Shaun T. Alfreds, MBA, CCHIT, Executive Director and Acting Chief Executive Officer
Shaun assumed the role of Acting Chief Executive Officer and Executive Director of HealthInfoNet in November of 2017 after serving as COO for 7 years. Shaun is committed to working with the community-based Board of Directors and a seasoned team of technical, clinical and programmatic experts to assure that interoperability services continually meet the needs of the health care community across Maine and beyond. In his role as COO, Shaun worked to elevate the national awareness of HealthInfoNet's innovation through a consistent industry presence, conference presentations, and ongoing consulting with other HIEs. In addition, he led the technical and programmatic teams that have developed and implemented innovative applications for information exchange and reporting services that can be replicated in the HIE market.
Previous to HealthInfoNet, Shaun directed operations, consulted, and conducted research and policy development of health information technology and interoperability activities for both public and private sector organizations. Shaun holds a faculty appointment in the Department of Family Medicine and Community Health at the University of Massachusetts Medical School and is a member of the Board of Strategic Advisors of the Health Delivery Institute at the Worcester Polytechnic Institute. Shaun received an MBA from the University of Maine and is a Certified Professional in Health Information Technology and Electronic Health Records.
Allison McBrierty, CPA, Chief Financial Officer Executive
Allison joins HealthInfoNet from MaineHealth were she served as the Director of Finance, Special Projects, since 2016 and prior to that as Corporate Controller with Synernet, Inc, a MaineHealth Member.   She played an active role in the integration of former Synernet business lines into the MaineHealth System.  Allison also spent over 15 year with Baker Newman Noyes.
As CFO, Allison is responsible for managing the finance accounting, personnel and fringe benefits systems, and human resources functions at HealthInfoNet. She works closely with the CEO, senior leadership, and the Board of Directors to guarantee strong financial management and planning for HealthInfoNet, compliance with personnel policies and regulations and provision of human resource services.
Allison's skills include financial planning & budgeting, financial statement preparation and analysis, and internal control review and improvement. She earned her Bachelor of Science in Accounting and Linguistics from the University of Southern Maine and is a member of American Institute of Certified Public Accountants, Maine Society of Certified Public Accountants, and Healthcare Financial Management Association.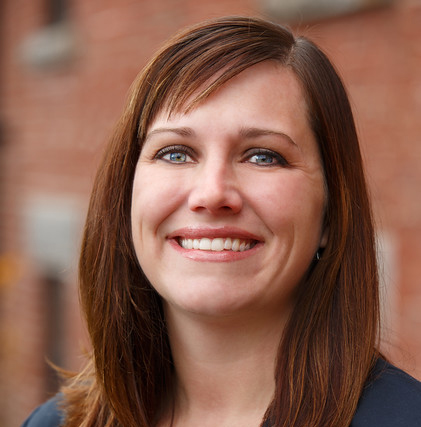 Allison C. Kenty, Director of Marketing and Communications
Allison is Director of Marketing and Communications at HealthInfoNet and is responsible for the development and implementation of HealthInfoNet's (HIN's) marketing, communications and public relations strategies to achieve organizational goals and objectives while maintaining consistency with HIN's brand and driving for ongoing increase in sales of HIN's services in the public and private sector. Allison has over 12 years in healthcare marketing experience. Prior to joining HIN in 2015, she served as the Director for Marketing and Public Relations at Inova Fairfax Hospital in Falls Church VA. Allison holds a Bachelor of Arts in English from Saint Anselm College.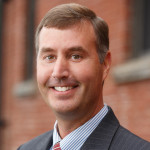 Philip Profenno, PMP, Director of Information Services
Phil is Director of Information Services at HealthInfoNet. He is responsible for maintaining HIE and Analytics core systems, providing application software development and managing interfaces with data partners. He has been an IT professional serving Maine's healthcare organizations for over 25 years with extensive experience implementing practice management and electronic medical records systems.  Phil holds a Bachelor of Arts in Mathematics from Bowdoin College and is certified as a Project Management Professional with the Project Management Institute.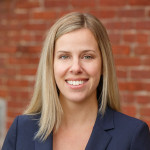 Katie Sendze, MBA, Director of Client Services
Katie is HealthInfoNet's Director of Client Services and is responsible for implementing the clinical services of Maine's Health Information Exchange. Katie also leads and develops HealthInfoNet's grant programs. Prior to HealthInfoNet, Katie served as the Administrative Director of Primary Care for the MaineGeneral Health system. Katie grew her passion for health care reform where she began her career, at Dana-Farber Cancer Institute. Katie is experienced in implementing NCQA, Joint Commission, and other quality accrediting programs. She holds a Master's in Business Administration from Simmons College School of Management.