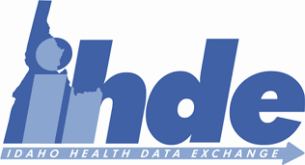 HealthInfoNet is excited to announce a new partnership with the Idaho Health Data Exchange (IHDE) under its subsidiary company, Cureous Innovations Inc. In its partnership, Cureous Innovations will work closely with IHDE to evaluate and implement an enhanced suite of health information technology designed to improve the quality of care and health outcomes of Idahoans.
IHDE is the operator of the state of Idaho's health information exchange (HIE), a system which enables providers to securely access their patients' electronic health information in the effort of improving the speed, quality, safety, and cost of patient care. IHDE is comprised of an ever-expanding and dynamic team whose primary goal is to improve care coordination and reduce healthcare costs for their residents.
"The team in Idaho is a lot like ours in Maine. They were founded on the mission to become a trusted partner for health information exchange in their community," said Shaun Alfreds, HealthInfoNet CEO and Cureous Innovations President and CEO. "We look forward to working with their team to implement a technology stack that best meets their needs and which is supported by lessons learned and best practices that we've collected from our experiences to date in Maine and nationally."
In its role as IHDE's technology partner, Cureous Innovations will be responsible for evaluating and implementing enhancements and expansions to the HIE's data aggregation engine, user interface infrastructure, and data quality program, including installation of its proprietary terminology translation service, TermAtlas™, and its HL7 Archive Application.